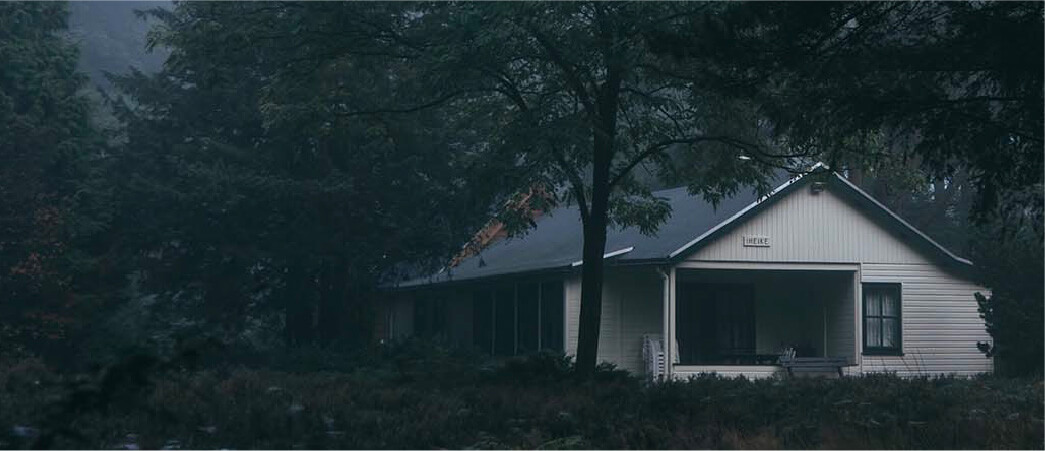 A Home in the Woods...is Usually Made of Wood.
Life in the forest. An idyllic place for a home, right? It is quieter, darker and damper than better ventilated locations, like the top of a bare hill.  And lots of things that live in a forest like to eat wood. What is your house mostly made of?  You got it……Wood.

So, maintaining a wood house in a forest is very important, especially in the climate conditions found on Vancouver Island. Mold and mildew are the beginning of the "ROT" process.  Rot is organisms, in ever increasing complexity and voracity, eating damp wood. The key word here is damp.

Keep your forest home healthy by ensuring attics and crawlspaces are well ventilated.  Remove or retard moss on roofs and siding.  Refresh caulking around windows and doors and wall penetrations to keep water out.  Keep storage items, fire wood, soil and debris away from siding. Ensure lot grading tends away and downhill from the foundation.  And never, never let wood come in contact with the ground.

Be sure to hire the best home inspector with experience in forest homes.  The cost of a home inspection is tiny compared to the cost of a home, and well worth it.

Consider Booking with Martin Kent. Call 250-661-7363 for more info.

Fairhome Building Inspections serves Victoria B.C., Saanich, Sooke, Metchosin, Langford, Sooke, Colwood, Sidney, Millstream, Shawnigan Lake, MillBay, Cobble Hill and other parts of Lower Vancouver Island