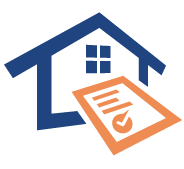 A thorough home inspection typically takes about three and one-half hours.  We employ various testing, and sensing devices to assist us during the inspection.  And we also draw upon two additional, very important tools - our senses and experience.
We encourage you to join us for the inspection or for a "walk-through" at the end.

Each building is different, so each inspection is different.  We generally begin the inspection on the roof, and then look at the building's exterior siding, trim and structural features, as well as the lot grading, before moving inside.
The interior portion of the inspection focuses on:
the foundation

structure

heating and cooling

electrical


plumbing

interior finishes
Other services include photographing & testing appliances & other removable items:
We will also photograph and detail other items of interest such as hot tubs, heat pumps and sump pumps.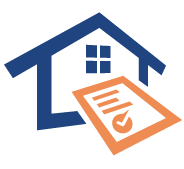 We use what we believe to be the most thorough and complete reporting system available today.  We offer a written narrative report with color photographs
You will receive an extensive examination and description of all the important systems of the home.  Our report includes photographs of the home's components on Compact Disc.  Our reports are easy-to-read, but we do not sacrifice important detail for glitzy fluff.
We provide solid, comprehensive information divided into sections, each addressing a different system of the home and detailing any concerns and improvement recommendations that we may have.
The written report, complete with color photographs, is presented to the client on the day of the building inspection.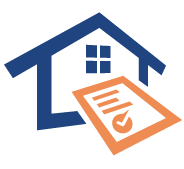 We explain things as we go along and welcome any questions you may have.  If, however, you have any additional questions after the inspection, we encourage you to contact us by telephone.  There is no additional charge for this service.
Fairhome Building Inspections serves Victoria B.C., Saanich, Sooke, Metchosin, Langford, Sooke, Colwood, Sidney, Millstream, Shawnigan Lake, MillBay, Cobble Hill and other parts of Lower Vancouver Island