Home Inspectors for Consumer Protection BC Approved Trainer & Evaluator

Serving Lower Vancouver Island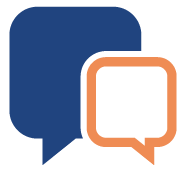 Thank You's from Some of My Clients:
Dear Tony,
Thanks very much for your professional, informative and courteous call. And for the extremely detailed report and recommendations.
And also for the photos. It's hilarious how different yours appear compared to the listing's pictures, lol.
I greatly appreciate your help and no doubt you have saved me from some horrendous problems. Not the least of which was having to diet to get through those insanely narrow doorways! ;-)
Don is convinced that all homes this old will need to be stripped down, but I maintain, as your report also said, that had the roof and other parts been properly maintained, the place wouldn't need such severe action. 
I've asked Don to go back to the sellers, tell them the generalities of your findings and offer $50K less. I doubt they'll take it,they'll rather hope someone comes along who doesn't make use of your services. 
Thanks again for your work and the extra effort you clearly put into it. I will most likely be requiring your services again at the next place. 
Greg H.
Dear Tony,
Thank you for the clear and complete inspection report.  My wife and I were very worried about asbestos in this old house.  The house still has asbestos of course but now we understand what it is all about and how to live with it.
Mark B.
Dear Tony,
You did an inspection for us about 6 months ago on XXXX Street.  We had the electrical service upgraded as you recommended and we replaced the old oil furnace with an electric one.  In your report, you noted both the roof and the water heater are older.  Do you think it is time to replace them too?
John L.
Dear Tony,
Thank you for the very informative inspection and report. We are going to buy the house because the problems you found don't seem very severe.  You do a good job.
Michael and Jen K.
Dear Tony,
Old house, first time buyer, great job.  You rock at this.  Thanks
Harry P.
Dear Tony,
Thank you or the extra time you took to make sure we had all the information we needed.  Especially because we didn't really know what information we needed. We were very nervous as this is our first house.  We feel now that we can make a better informed choice.
Melinda B.
Dear Tony,
I know we think a 1975 house is old, and you don't. Maybe it's a generation thing. But we want to thank you for the time you took to explain what this house needs.  "All houses need maintenance" you said, but we really appreciated the detail you gave us.  Now we know WHAT maintenance to do first.  And that is comforting.Thanks a lot for a great inspection.  
Carley H.
Expert Home Inspections With Your Best Interest at Heart!